ALS Association Argentina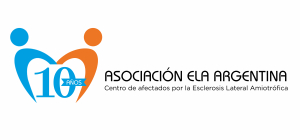 ALS Association Argentina is an active partner and advocate of my-own-voice.
About
Asociacion ELA Argentina is the first and only ALS/MND organization in Argentina. This is what we do: – Provide information, care, support, guidance and counseling to the community affected by Amyotrophic Lateral Sclerosis (ALS); – Protect their rights, stimulate and promote research; train health professionals and persuade government authorities to implement policies in search of a cure for this degenerative and terminal disease; – Provide logistical assistance to improve the comfort of life for people living with ALS; – Offer specialized medical care and facilitate new treatments for the different disease stages.