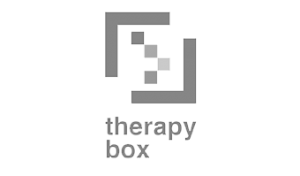 Giving a voice to people - Looking for how everyday problems can be solved by technology.
Acapela and Therapy Box brings together the key components for people wanting to bank their voices and use it within a mobile app.
The teams have worked together closely to enable this streamlined process.

This new implementation of the Acapela my-own-voice enables people in many of the regions using Predictable, to bank their voice with Acapela and use it directly in Predictable. For individuals diagnosed with speech or language disorders – resulting from ALS or other conditions such as aphasia, dysarthria or apraxia – capturing the essence of their voice before losing it is a crucial step in preserving their identity.

About
Who's it for?
Predictable is designed for people who are literate but have lost the ability to speak possibly due to cerebral palsy, motor neurone disease, laryngectomy, stroke, apraxia or brain injury.

What do they do?
Start typing on Predictable and it will predict what you want to say and read out the sentence for you - it gives a voice to people who don't have one. Predictable is a multi-award winning app and the market leader in its category. It's also available in 10 different languages!


Terms of support
Use Acapela's my-own-voice to generate your personalized synthetic voice!
Acapela my-own-voice generates synthetic versions of users' voices through sophisticated software. Users will need reading materials that reach a volume of 350 sentences to create a voice.The selected voice is then able to be downloaded and used within Predictable.

my-own-voice on Therapy Box website