maintenance warning message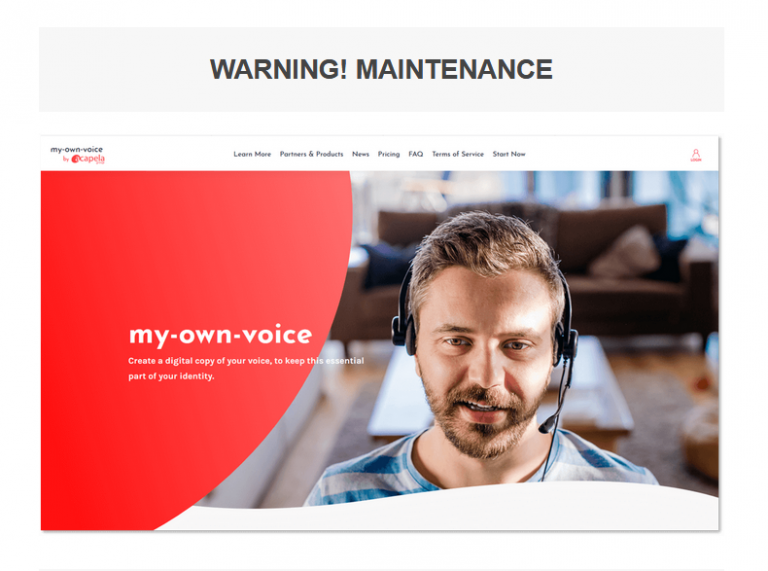 We want to make you are aware that from January 3, 2020 4pm GMT+2 , there will be scheduled down time for approximately 2 days. We will be using this time to add more capacity to our infrastructure and speed up our overall service.
To ensure uptime and stability of the platform, we are performing this upgrade on our infrastructure during week-end so that we can ensure a smooth transition.
During this maintenance window, the 'my-own-voice' platform will be inaccessible (on both website and Acapela Recorder application). All operations around the platform will resume immediately after the maintenance window (expected January 6, 2020 8am GMT+2).
We appreciate your patience and understanding. As always, if you have questions or issues, please submit them at (email adress)