maintenance warning message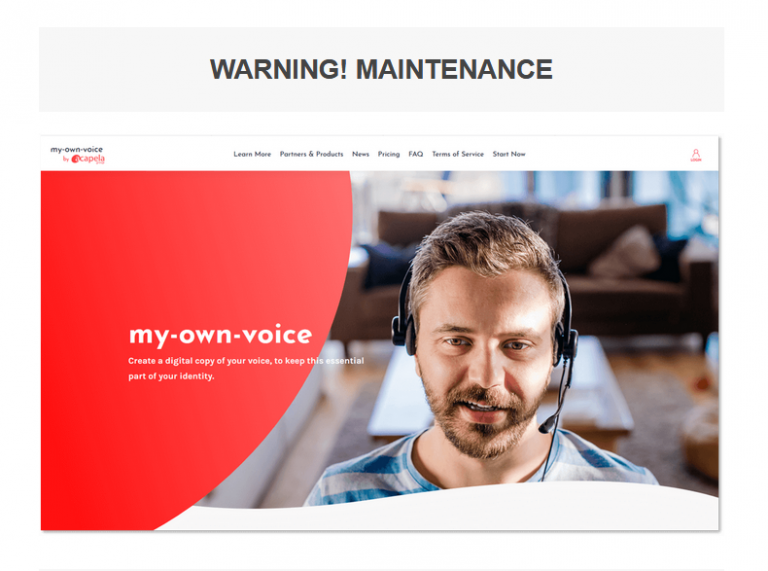 We want to bring it to your attention that beginning October 2, 2020 12PM GMT+2 , there will be a scheduled down time for approximately 2 days on the 'my-own-voice' server. We will be using this time to update the service with a new version of my-own-voice. My-own-voice V.3 will provide you an enhanced experience with less recordings. Check what's new HERE (link). We encourage the patients with ongoing recordings to finish to record the current script up to 350 (actual version). However, if you are not able to do so, you will have a option to submit a voice creation request based on the new version of the service (v3) once you have reached only 50 phrases recorded.
In order to ensure the uptime and stability of the platform, we are performing this upgrade on our infrastructure during the week-end so that we can ensure a smooth transition.
During this maintenance window, the 'my-ow-voice' platform will be inaccessible (on both the website and on the Acapela Recorder application). All operations around the platform will resume immediately after the maintenance window is completed, expected October 5, 2020 9AM GMT+2.
We appreciate your patience and understanding.
Support
As always, if you have any questions or issues during this maintenance interruption, please submit them at mov-support@acapela-group.com