Give every individual a voice: Motor Neurone Disease Association adds 'my-own-voice' from Acapela Group to its voice banking solution offer for people living with motor neurone disease.
'My-own-voice' is joining the shortlist of products funded by the MND Association to help people living with motor neurone disease (MND) to bank their voice.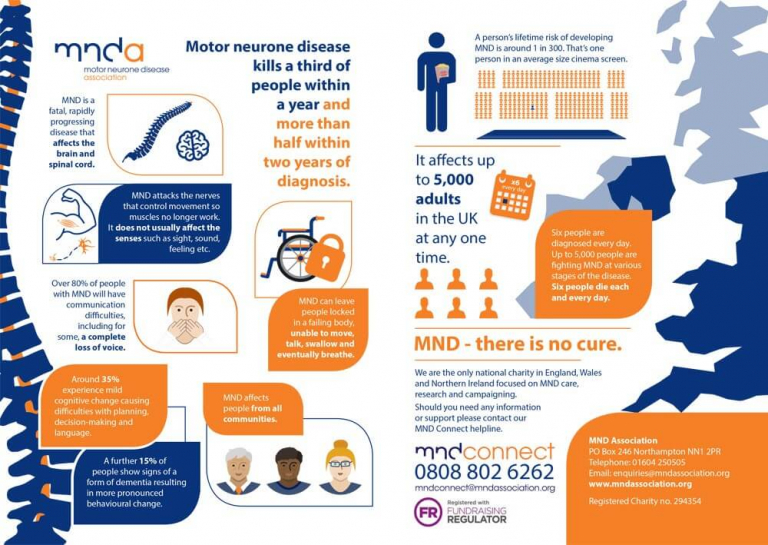 'My-own-voice' allows individuals to create a 'digital' copy of their voice, capturing the essence of their own. If it becomes difficult to use natural voice to communicate, the digital voice can be used with an assistive device to read any sentence, keeping the essence of the original in terms of timbre, accent and intonation. A person's digital voice is more recognizable when compared to standard voices available on many communication devices.
"An individual voice rather than a generic one is part of your identity, and maybe that will make you be treated as more of an individual rather than the generic voice generated by machine" (person living with MND).
Additionally, Acapela are providing a large pool of free licences for professionals to bank their own voice. "If a Speech and Language Therapist (SLT) demonstrates how a voice bank actually sounds when used in a communication device, they can really help people with MND consider if voice banking is for them" Richard Cave SLT and voice banking project manager at MND Association.
 "Acapela's voice banking solution is only turning four and has already spanned a long journey. Acknowledgment by partners such as the MND Association means a lot for us and rewards the commitment of the team at Acapela to provide everyone with a voice. It puts us in the position to efficiently support people living with MND in the UK and offers the possibility to easily create and use their own digital voice in a talking application. With the MND Association, we look forward to helping people living with MND to keep their voice persona", comments Nicolas Mazars, Manager of Acapela Inclusive Business Unit.
The partnership with the MND Association is strengthened by the recent agreement announced between Acapela and Therapy Box to enable 'my-own-voice' to be used in the 'Predictable' text to speech application amongst other innovative solutions for people with disabilities.
Innovation : Your digital voice based on DNN technology
'My-own-voice' uses DNN (Deep Neural Networks) and Artificial intelligence (AI) technology to significantly improved the quality of voice banking, directly benefiting people at risk from deterioration or loss of natural voice. A digital voice bank can now be created from as few as 350 phrases, often recorded in a single sitting over one or two hours.
More about my-own-voice: https://mov.acapela-group.com/
About Acapela Inclusive
In order to meet a growing demand for specific voice solutions adapted to accessibility markets, Acapela Group created a division dedicated to inclusiveness with an initial specific focus on speech impairments, learning disabilities, visual impairments and for meeting the specific needs of seniors. Acapela Inclusive aims to provide everyone, whatever their disability or impairment, with a voice, to help them live more independently through easy access to technology.
Press contact: press@acapela-group.com
About the Motor Neurone Disease Association
The Motor Neurone Disease Association is the only national charity in England, Wales and Northern Ireland focused on improving access to care, research and campaigning for people living with MND. The Association counts 9,000 members forming a powerful national and local network that provides information and support dedicated to improving the lives of people affected by MND. A key focus of the Association is to raise awareness and understanding of motor neurone disease
The MND Association was founded in 1979 by a group of volunteers with experience of living with or caring for someone with MND. It is the only national charity in England, Wales and Northern Ireland focused on MND care, research and campaigning. The Association improves care and support for people with MND, their families and carers, whilst campaigning and raising awareness so the needs of people affected by MND are met. The Association also funds and promotes research that leads to new understanding and treatments and brings us closer to a cure for MND.  https://www.mndassociation.org